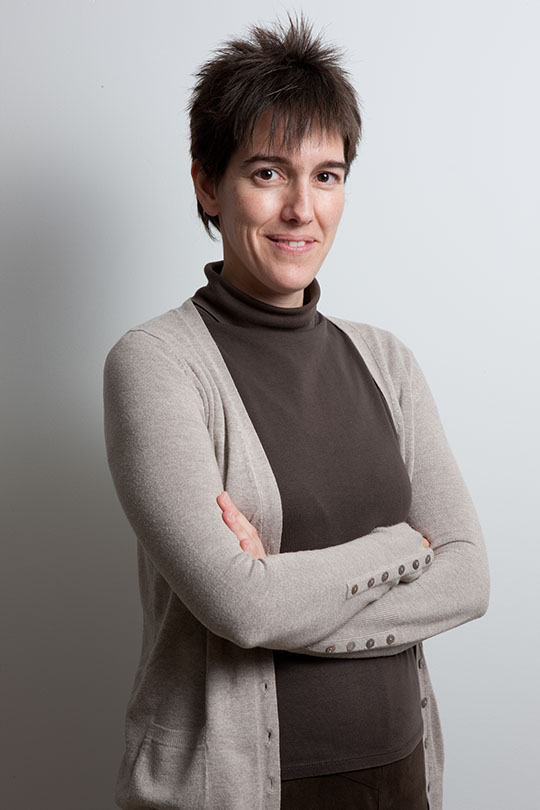 Head of Neuropsychology at the Neurorehabilitation Centre in Bilbao 
My work consists mostly in the assessment and treatment of neuropsychological problems or changes in people who suffer from acquired brain injury. I target cognitive, behavioural, and emotional aspects and help patients gain independence and improve their ability to function in their daily environments. I also focus on the patients' families and help them overcome difficulties and adapt to the new situation.
I carry out coordination tasks in the Neurorehabilitation Centre in Bilbao (planning meetings, scheduling, contacting family members) and in the Occupational Therapy and Psychology services (staff and interns). I am a teacher in the internship training programme at the Service and at the University of Deusto, in the area of Neuropsychology of the Mental Health Postgraduate Programme.
I have always felt empathy for people who are suffering, and so being able to help and support patients in such a difficult time of their lives is one of the best aspects of my job. I meet a great number of people and encounter a score of different realities I become concerned with. My job helps me grow as a person and a professional. I enjoy taking part in teamwork and sharing work to contribute to the overall evolution of our Service.
Academic background
– Psychologist. University of Deusto. 1992-1997.
– Master's Degree in Clinical Psychology. University of Deusto. 1997-1999.
Courses, conferences, seminars
– Family and brain damage. Beata María Ana Hospital, Madrid. 2010.
– 3rd Workshop of the Basque-Navarre Society of Neuropsychology, "Children Neuropsychology." University of the Basque Country, Donostia-San Sebastian. 2009.
– Neuropsychological rehabilitation in patients with brain injury: A practical approach. Seminar. Bilbao. 2008.
Publications
– N. Álvarez and P. P. Fernández de Larrinoa. "Medición clínica de los trastornos psiquiátricos y del comportamiento en la demencia," in P. P. Fernández de Larrinoa, M. Martín and A. Bulbena, Medición clínica de la demencia. Instituto de Investigaciones Psiquiátricas, 2001.
Work experience
I have been working for the Aita Menni Hospital for a long time, first as a postgraduate student in the Master's Programme in Clinical Psychology, which involved doing hospital rounds in different units (Psychiatry, Geriatric Psychology, Acquired Brain Injury, Adolescent Psychiatry). Then I was awarded a grant to work at the Inpatient Unit of the Brain Injury Service, and since 2000 I have been part of the staff at the Outpatient Unit of the Service.
Before I joined the Aita Menni Hospital, I had worked as a volunteer in the library of the University of Deusto (March 1996-June 1997), as an instructor at a leisure time club, and as a coordinator of the Gorabide youth camps (Vizcaya Society for People with Psychological Deficits, 1993-1997). I also worked as a teacher at the La Salle School in Bilbao (October 1992-June 1994).
Languages
Basque
English
Hobbies and interests
As I am a mother, I personally prefer spending my free time with my family and friends, going to the mountains as often as I can, swimming, riding my bike, eating out with my children, and so on. Besides, I am an active member of a non-profit organisation that has a particular focus on supporting people at risk of social exclusion.
Additional information
– Adler Recruitment assistant, licensed by the Basque Government. January 1999-March 1999.
– Certificate in teaching skills. University of Deusto. October 1996-May 1997.
– Recreation instructor for children and youth. Diploma from the Basque Government. EDE Foundation. October 1993-May 1996.